Grocery store to electronic kingpin- the successful story of Samsung
Sairam Adithya, 2 years ago
3 min

read
97
Samsung is a South Korean multinational business conglomerate (multi-industry company) with branches and franchises running successfully in multiple sectors. In fact, the headquarters is named Samsung town, located in Seoul. Samsung is best known for their electronic products; they are the pioneer for electronic device manufacturing. Almost every house nowadays might have a Samsung product. But all of this had started as a grocery store. This article is about the transition of a grocery store to a multi-million dollar company.

The name Samsung is derived from the Korean language, and it means three stars. The three refers to three words big, numerous, and powerful. Samsung was started in 1938 in Deagu city by Lee Byung Chul. It was a 40-employee company dealing with dried fish, noodles, and other groceries. It was also called as Mitsuboshi trading company.

After some years in Seoul, the Korean War occurred, and Lee was forced to move out of Seoul. He then started Cheil industries with a sugar refinery called Cheil Jendang and a woolen mill called Cheil Mojik, and they were the biggest in the country. The company was a local hit, and the owner decided to open up a franchise in Seoul's capital town.

Achieving success through those companies, Lee decided to diversify the company, and he kept hands in multiple sectors like food processing, insurance, securities, retail, and so on.

Lee had eyes in the electronics sector, and he desired to prosper in that sector also. In 1969, Samsung entered into electronics with a series of companies for electronics, electro-mechanics, semiconductor, telecommunication, etc. their first product was a black and white television.

In 1980, Samsung bought a local hardware company and started manufacturing communication devices like fax, telephone, mobile phone, etc. All of them were grouped as Samsung Electronics. The group spent heavily in the electronic sector and established multiple plants and outlets worldwide.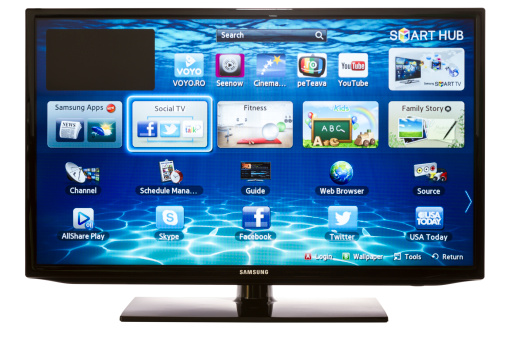 As a matter of fact, their plant in Austin had improved the country's economy, and they were the highest foreign investors for the entire United States. In 1982, they launched their first computer (only in Korea) with an audio cassette and floppy disk.

Simultaneously they started a construction company which went so well, and they were contracted for PETRONAS towers, Taipei, and even the Burj Khalifa. But the primary source of income was from semiconductors and mobile phones. They were the second-largest semiconductor manufacturers in the world after Intel. In 1995, they manufactured their first LCD TV display and soon became leaders in that.
They even opened a company to manufacture airplanes (Korean Aerospace Industries). However, Samsung was the only Asian company to survive the Asian economic crisis, sold its motor company to Renault at that time.

The biggest failure for the company was in 2008 when they launched the Galaxy series, where many models were utter failure and even were reported caught on fire in airports. Multiple places banned the use of Galaxy phones. There were a lot of negative comments and responses about the phone after its launch.

Taking the feedback, the R&D team worked hard, and now Samsung is the number one phone brand in the world with 444 million sales per year, known as the king of smartphones. Samsung Electronics is a 320 billion dollar company with around 3 lakh employees and branches in multiple countries worldwide.

Once a grocery market, now they are into multiple domains and being a pioneer and most of them. They have faced a lot of hardships financially, emotionally, and even legally. The Galaxy series, which started as an utter failure and even got banned, is now considered the best smartphone. Samsung is now a dominator not only in the smartphone industry but in the entire electronic industry. So nothing is impossible in this generation. Pure will and consistent efforts reach the most incredible heights.

HAPPY READING!!
Related posts