From financial aid to self building a fortune- Girish Mathrubootham
Sairam Adithya, 2 years ago
3 min

read
92
Girish mathrubootham is the founder and the CEO of Freshworks inc, a cloud-based software company with an estimated worth of 95000 crore rupees. He was from a middle-class family who had faced hardship economically and emotionally. This article is about how this man went from zero to hero.

Mr. Girish Mathrubootham was born in Trichy in Tamil Nadu. His parents divorced when he was around 7 years old. Immediately his father married another woman but Girish wasn't feeling comfortable with her. His family did not have that much of an economical background, they used to struggle a lot. He did his bachelor of engineering from Shanmuga college in the stream of electrical and electronics.

He wasn't that much of a topper guy. Unfortunately, he couldn't get through on the merit list. His father was a government servant who couldn't afford much for a master's seat. So, he borrowed money from a relative, and using that Girish finished his master's in MBA at the University of Madras in 1998.

After graduation, Girish worked in HCL cisco in 1999. The next year, he worked as a senior software engineer in eFORCE. Then he worked as lead engineer for product development in AdventNet inc. a company based on network management (currently known as ZOHO corporation).

He had shown great progress in the company and he went from a lead engineer to the director and then the Vice president for product development. After 9 years of exponential growth in ZOHO corporations, Girish decided to start a fortune of his own. This was all based on a comment from a website that inspired Girish to have a company of his own.

In 2010, Girish started a company called Freshdesk (later known as Freshworks) with his friend and colleague named Shan Krishnaswamy is a 700 sq ft room in Chennai. This company was started to provide intelligent business recommendations and software for customer interaction. This start-up mainly targeted small and medium-level businesses in order to boost them up through smart software technologies.
The company provided SAAS (software as a service) particularly for CRM (customer relationship management). This allows the user to access the software through the internet, instead of downloading packages on the system. This is in demand due to its ease of usage and maybe one of the reasons for the company to boom.
The importance of SAAS was well understood by one of the big players in the tech field, google, who had invested in Freshworks company. As per Google's prediction, the company went hit and bagged an achievement. It became a billion-dollar company through its IPO on Nasdaq, an American stock exchange market. This was the first-ever Indian company to get listed in the Nasdaq market.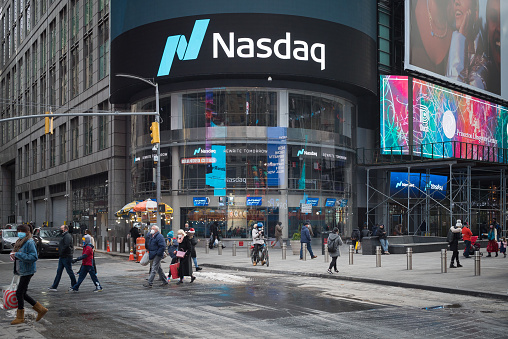 Around 80% of the employees are shareholders in the company and around 500 employees including Girish became millionaires after the company got its IPO. The company now headquartered in California has branches in multiple companies with big customers like Honda, Cisco, Toshiba, etc.
This is the story of the man who didn't have enough money for his masters, went on to create a 13 billion-dollar company. This is the era of start-ups, if the idea is innovative and you work your heart for it, then no one can stop you from becoming rich and successful.
HAPPY READING!!
Related posts