From dormitory to dominance- the mass journey of Facebook
Sairam Adithya, 2 years ago
3 min

read
108
The company that comes to our mind when we think about social media is Facebook. They are the rulers and dominators of social media and the man behind all this is none other than Mr. Mark Zuckerberg. When we think about a company, we would think about an office or a rented location to work upon in the initial phase. But would you believe that all of this had started from a dormitory? This article is about the journey of Facebook.

Facebook is an American online social media and social networking site. It was started by Mark Zuckerberg along with his fellow roommates in a dorm room at Harvard University. Before that Mark had created a website called facemash, which was used to give scores to people based on beauty. He did that website all alone at Harvard University.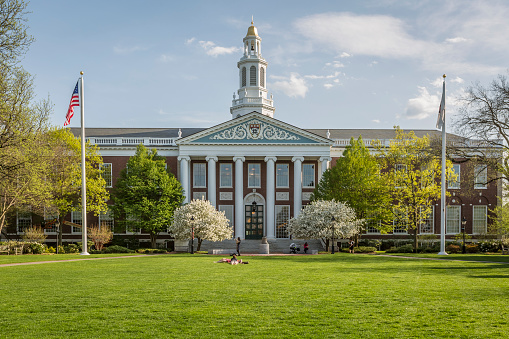 The website was a huge hit within a few hours but was banned by Harvard due to privacy issues. He then built a social study tool just before his exams so that it would help his classmates. There is a newspaper called the Crimson at Harvard University. They had published an idea about a directory for sharing photos and information among students.
Mark was inspired by this and he had approached them. He told them that he would finish the work within a week and did as he promised.

He and his friend Eduardo Saverin invested 1000 dollars and on 4th February 2004, they launched thefacebook.com. They were expecting positive incidents to occur after the launch, but to the turmoil, they were sued by seniors, the Winklevoss brothers who claim that Mark had stolen their ideas. That went as an investigation which ended in 2008, where Mark had to pay 300 million dollars.

Initially, the membership was restricted to Harvard students. Within a few months, all of the undergrads registered for Facebook. Seeing this progress, some of his roomies came to help and manage the company. By March, they expanded their membership to all across Columbia, Stanford and Yale.

Facebook had become a hot social interaction site among students of top universities like MIT, Boston University, New York university etc. then in June they received their first investment from PayPal. Mark removed "the" and bought a domain called facebook.com for 200,000 USD.
Accel Partners invested 13 million USD in Facebook after the domain purchase. This made Facebook accessible to employees of several IT companies including Apple, Microsoft, IBM, etc. they started to hire interns and employees and had changed the membership to 13 years with a valid email address.

Microsoft then came to tie hands with Facebook by buying 1.6% of its shares and this investment boosted up the company. They launched a lot of new features and improvised their company. By that time, they received a lot of awards like Top 100 classic websites, people's voice, best overall start-up, and so on.
By 2010, Facebook became the third largest American web company after amazon and google. They had 500 million users in 2010 and 1 billion users in 2012. After all these years, now it has become the kingpin of social media and networking. This has attracted a lot of people and is present in everyone's smartphone these days.

What started with two people with an investment of 2000 $ in a dormitory has now become a 130 billion $ dollar enterprise with 60000 employees with branches all over the world!!
So persistence, determination, and hard work are what is required. We have to work without expectations. Investments and support will automatically come from people by seeing the idea and the hard work done.

"FACEBOOK IS A PLATFORM TO MAKE
THE WORLD MORE OPEN PLACE."
HAPPY READING!!
Related posts