From Cows To Crores – The Successful Story Of Chandra Shekhar
Sairam Adithya, 2 years ago
3 min

read
94
We are living in an era ruled by entrepreneurs and startups. People from the nook and corners of the world are becoming successful and rich. That is the power of startups, if the idea clicks then no one can stop them from becoming rich and successful. This article is about a person who used to sell milk, who went on to have a net worth of 30000 crore Rupees.

Meet Mr. Chandra Shekhar Ghosh, the man of the hour, from doing an array of low-profile jobs to creating and maintaining a bank. He is the CEO, managing director, and founder of Bandhan bank, an Indian-based banking and financial service provider having banks in all most all of the states and union territories in India.

Chandra Shekhar was born in 1960 in Bishalgarh district in Tripura, India. His parents were small-time sweet shop owners. He spent most of his childhood time in his father's shop, his family was in a tight situation and he had to work in order to require the needs of his family.

He used to sell milk to his neighborhood to make for some of his family's needs. He also took tuitions for children in his colony simultaneously while he was studying in order to fund his studies. He was very efficient and was multitasking at such a young age. He used to study, take tuition and also look after his father's shop every day.
He then finished his master's from Dhaka University in the stream of statistics. After finishing his education, he joined an NGO in Bangladesh called BRAC. After that, he came back to India and worked for a lot of NGO's all for a less salary only. He used to get around 5000 Rupees from these jobs. He used to work for years because of his family and financial situation.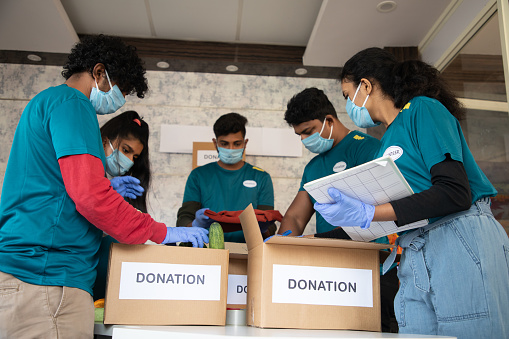 He was working in a village welfare society NGO which was focusing on women empowerment. At that time, he decided to leave these meager-paying jobs and wanted to do something on his own. So, he quit his job in the village welfare and he went on to start his own NGO called as Bandhan-Konnagar in West Bengal. This NGO is a microfinance unit that was established to provide funds and loans to enterprising women who weren't recognized by leading banks, encouraging them in their businesses. This was started in 2001 with a capital of around 2lakh rupees and three employees in Kolkata.

Then it was transferred to NBRC and now it stands as the biggest microfinance bank in India. Then in 2014, they got the approval for a banking license from RBI and this was the first time a microfinance enterprise had got one. Now it stands as a well-established microfinance bank and Mr. Chandra Shekhar emerged as a successful entrepreneur. He was the person to break the poverty chain in his family. So, anyone can become successful in this generation if they have that passion and they work their heart for it.

HAPPY READING!!
Related posts