Bankrupt To Billion Dollar Brand – The Big Evolution Of Nike
Sairam Adithya, 12 months ago
3 min

read
104
Nike, Inc. is an American multinational corporation for the design and manufacturing of sports apparel. They are best known for their t-shirts and sports shoes. They are the most valuable sports business. It is ranked 69th on the Forbes 500 list. But the owner had to struggle a lot in order to bring the company to these heights. This article is about that.

Mr. Phil Knight is the co-founder and chairman emeritus of Nike. He was born on February 24, 1938, in Portland. He wanted to work in his father's newspaper company, but his father didn't allow that, saying that he had to find a job out of his own.

He used to tabulate scores for several sports events in the morning at Oregon and used to run the entire 7 miles back home before school. After schooling, he did his journalism at the University of Oregon in 1959. He was an athlete during his college times running 1 mile in 4:15 minutes. He won several competitions and awards during his college.

He, along with two of his friends, Bowerman and Hollister found an American team named Athletics West. Next to graduation, he served the army for a year, then he worked as a CPA (Certified Public Accountant) with Coopers and then with Price Walterhouse. To say in layman terms, he was a bookkeeper for them. He then became an accounting professor at Portland University.

He then did his Master's in business administration from Stanford University. He published a thesis on "Can Japanese Sports Shoes Do to German Sports Shoes What Japanese Cameras Did to German Cameras?". His intention was to import shoes from Japan at a nominal rate.

Knight went on a tour to Japan, where he got to know about Tiger brand shoes. He was flattered by their quality and low manufacturing cost. He spoke with the company and got distribution rights. It took a year for the shoes to come to America, so to keep the company stable, Phil was doing the job of bookkeeping.

Once he received the shoes, he sent a pair to Bowerman. To his surprise, not only did he buy them, but he also was willing to the partnership with Phil. These two guys started a company called Blue Ribbon Sports which was later renamed, Nike.

The company was launched on Jan 25, 1964, and they manufactured two different types of shoes. The product idea was Bowerman's. There was some decent amount of sales occurring and hence Phil left the bookkeeping and focused on this full time.

They wanted to expand their business and in 1971, Phil went up and down to every bank available in his locality. He pleaded with everyone to invest in his idea, but none came. A financer from Japan was ready to invest in the company and this was used for their expansion.

The company is known for its famous blue tick. It was designed for 35$ in 1971. However, Phil didn't like it. He told,
"I don't love it, but it will grow on me"

Phil Knight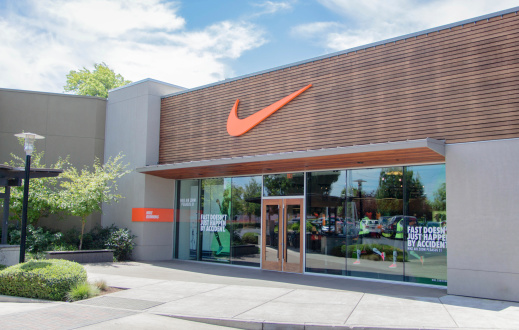 What started as a shoe retailer with two people is now the largest sports business with 80000 employees and a net worth of 32 billion dollars. As of 2020, Phil Knight was the 24th richest person in the world. All of this wouldn't have been possible if he had given up on his ideas when the bank didn't lend him money. Have a dream and work consistently on it to achieve success in it.

click here to read The Tale Of Louis Vuitton
click here to read guide to make the world a greener place
HAPPY READING!!
Related posts